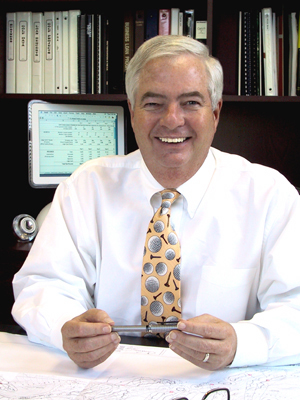 An Evaluation determines financial viability and answers the question – is it feasible to buy or build a facility in a given area.   Lenders and Bankers want an "outside opinion" from a third party, and our reports do exactly that.
Prior to his involvement in the consultancy business, Doug Spear spent many years as a lending officer with a major national bank. During this time, he financed many golf courses and other recreational projects, the first opening in 1968. Given the success of these projects, and his love for the sport, Doug formed Spear Consultants, Ltd. in 1974, and since has been involved in many aspects of the golf business and other income producing properties.
There are people who say they can design, build, finance and manage all projects. At Spear Consultants, we don't agree with this business philosophy and have serious doubts concerning this "one-stop shopping" approach.  Our firm provides two basic services — evaluating existing or potential projects and assist clients with funding. Spear Consultants does not want to be everything to everyone, but we do want to guide clients in their financing endeavors.
Every project whether buying, selling, marketing, funding with investors or financing with loans can benefit from an Evaluation to determine present and future values. We understand this, having performed Evaluations to assist clients through the often-confusing process of financing projects. With a typical timeline of four to six weeks, our Evaluations are a positive first step in ensuring a successful project outcome. The data from the Evaluation process will determine or validate a plan for successful implementation. Spear Consultants involvement can place you on the path to success with income producing properties.